We, the emoji company, want to offer YOU the optimal user experience and bring you fun and entertainment by developing and delivering the most creative content that makes you feel good, that makes you laugh and that you can use when you connect with your friends on social media or via messenger apps.
In our entertainment section you find the biggest content selection available for Personal Download: from emoji® Brand Icons, Designs, Patterns, Wallpapers, Stickers and even Animated Stickers – all available here free of charge for your Personal Use.
Free Emojis
In our Free Emojis section we offer you a well-arranged assortment of Unicode compliant emoji® brand icons and make them available for you to use privately free of charge.
Here you can easily copy and paste all icons available and use them in various programs, applications and chats such as Twitter, Facebook, Instagram, WhatsApp, IMessage, within email and many more.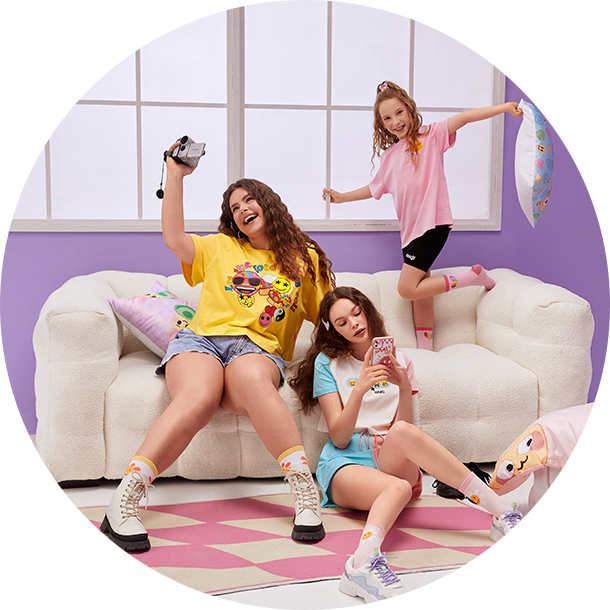 emoji® Brand Search Engine
Use our innovative and comfortable emoji® Brand Search Engine to discover even more emoji® brand icons that you have never seen before and that are only available here exclusively on emoji.com!
Simply check the Download Rules in our Usage Guide and enjoy thousands of free content pieces for your Personal Use.
emoji kart® Racer
You like video games? Check out our latest video game emoji kart® Racer available for Playstation 2 and Playstation 5 available for download at the official Playstation® store and coming soon for other platforms.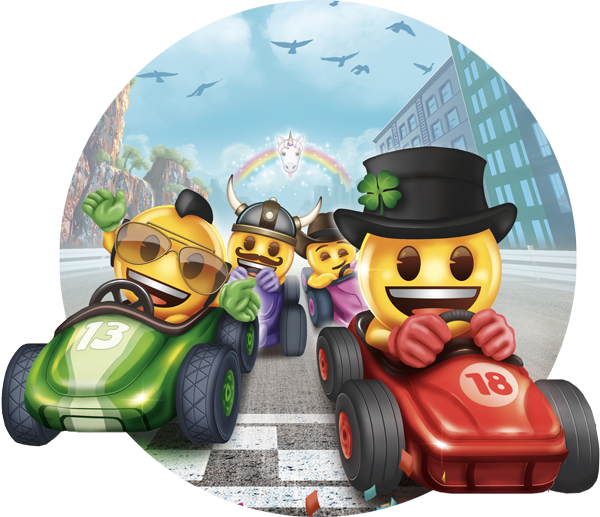 emojitown®
You like cartoons and animated series with edginess and a good sense of humor? Then we have just the right thing for you!
Enjoy emojitown® on Youtube, our Animated Hit Series featuring 52 thrilling single episodes as well as a huge selection of short episodes and compilations.
Since launch of season 1 in the middle of 2021 we already hit more than 800 Million Views on Youtube and gained more than 1.7 Million Subscribers which got us a Youtube Gold Award in 2022 thanks to a loyal fan base!
As a brand owner we like to engage with our fans and our ultimate mission is to ensure that our fans and consumers are happy and satisfied with the services and products we offer.
We hope you enjoyed browsing through our entertainment section.
Enjoy our Content!