The Power to Communicate.
Pictures can say more than a thousand words.
The emoji company story.
Using icons within digital communication has become the phenomenon of the 21st century. Early back in 2013 the emoji company realized the expressive power of using icons such as the Poo, the Monkey or the Unicorn in digital communication.
Inspired by this powerful way to communicate the founder of the emoji company, who´s extensive management background is from within the entertainment gaming industry, decided to develop a truly universal lifestyle brand for tangible products, for promotional and entertainment services and as a reliable partner for the marketing and advertising industry.
It was the birth of
emoji® – The Iconic Brand!
Since then the emoji company has build a gigantic IP and content portfolio available for legitimate Licensing and Merchandising, for Promotions and Events, for Retail Loyalty Programs and for use in Marketing and Advertisement Campaigns, whether for Print, Online, Social Media and TV Commercials.
Today, the emoji company successfully established itself amongst the Top 150 Global Licensors within the industry. More than 1.300 noteworthy licensees partnerships with companies from multiple industry sectors have been effectually established.
Partners include corporations such as Sony Pictures Animation, Puma, Ferrero, Zara, Unilever, Kellogg's, Nestlé, C&A, Nikon, Fuji, Random House, Cotton On Group, Miss Sixty, Bershka, Universal Music, the BBC, Ravensburger, Aldi, Zippo, Global Brands Group, Walmart or the French Post, Trolli amongst others.
The emoji® Brand since then has been regulary nominated for awards such as "Best Lifestyle Property of the Year" in market places all over the world and won numerous awards.
emoji® – The Iconic Brand
A Global Lifestyle Brand!
Global trademark protection all over our planet.
Our trademark rights are vast and spread around most countries on our planet. The emoji® brand is registered in 150 countries across the globe in up to 45 classes for goods and services.
Our Brand Promise: Sustainability and Longevity! Evergreen Potential!
emoji® is the global Lifestyle Brand with true evergreen potential!
emoji® is a global lifestyle brand with true evergreen potential.
Passion, fun and sharing emotions are our key objectives, keeping us innovative and creative here at the emoji company at any time.
Our mission is to inspire, to motivate and to connect people all over the world and to spread happiness to consumers with the products we offer and the collaborations we enter into.
Our cheerful and expressive products bring a colorful diversity of cultures into your home, into your wardrobe and onto your screens.
The emoji® Brand is the perfect brand to work with and to be connected with!
Our brand and our emoji® Brand Icons and designs are available to official licensees only.
Licensees value and utilize the power of communication that lies the emoji® Brand. They create innovative branded products, enter into brand collaborations, use our content for co-branding purposes, for the development of emotional retail experiences as well as for the development of location based attractions and promotions. By working with us clients reach a universal target audience and can perfectly convey coherent consumer messages.
Our mission is to transport feelings and emotions into the world of products and services, to create meaningful promotions and activities that engage the audience and to simply make people happy.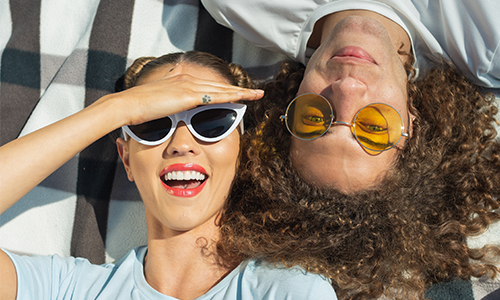 Cross Category Merchandising!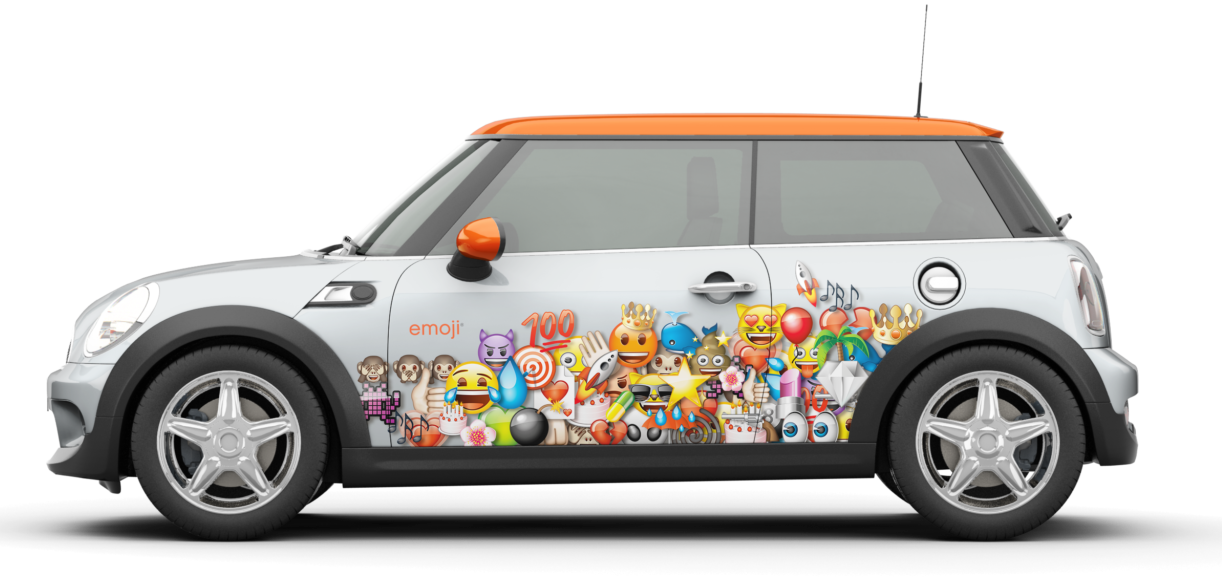 Our trademarks cover up to 45
categories worldwide!
Today, emoji® brand products are sold at retail around the world, within leading fashion boutiques and chains, at brick and mortar and with online partners all around the globe. Since 2019 our company operates multiple emoji® Monobrand Apparel Stores as well as Online Stores all across Mainland China.
Obtain a license from one of our representing regional agents or contact our headquarters directly to access our gigantic portfolio of high resolution emoji® Brand Icons and Designs.
The Power of Expression!
Icons can say more than a thousand words!
In 2022 more than 10 Billion Icons are used daily by mankind which underscores the power of using icons in communication. Since its foundation the emoji company realized this global shift in communication and by making significant investments throughout the years our firm developed a globally recognized and awarded lifestyle brand that is beloved by kids, millennials and by Generation Z.
We created the worlds largest library of emoji® Brand Icons and Designs available for licensing to manufactures, advertisers, marketers and entertainment corporations.
Our by trademark and by copyright protected emoji® Brand content is used by Food and Beverage manufactures such as Ferrero, Nestlé, PepsiCo, Kellogg's or Danone, by Fashion Companies such as PUMA, Zara, C&A, Bershka, Cotton On or Defacto, by food chains such as Burger King or Quick, by Health and Beauty companies such as Elizabeth Arden, L´Oreal, Johnson & Johnson and Unilever, it is embedded into marketing campaigns of partners such as Uber Eats, Freedent, Nikon, Telefonica, O2 and Germany´s Next Top Model and it is used by entertainment and media corporations such as Sony Pictures Animation, Tencent, the BBC or the ZDF.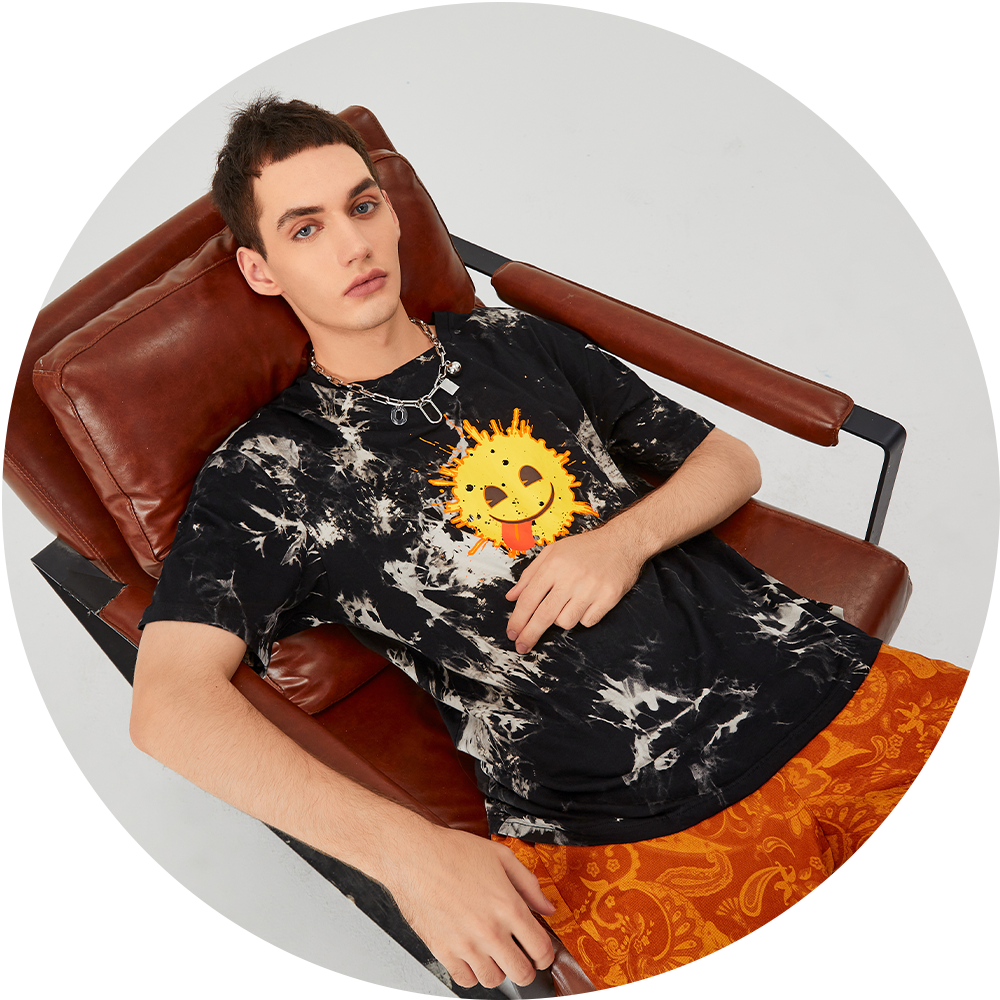 Timing & Sympathy!
In our fast changing world time and understanding is of the essence. We at the emoji company do perfectly understand this.
Our team of designers, backed up by product development and R&D is always ready to meet the diverse demands of our clients. The emoji company offers a high level creative exchange to obtain the best results for your product development and marketing strategies.
We offer a highly structured and responsive submission and approval process which is inevitable for our clients to meet their manufacturing deadlines or tight campaign dates. The emoji company, which is a pure licensing firm, is your sparring partner when it comes down to develop and produce best in class products and services for a global target audience.