A fusion of Pop Art and Cubism!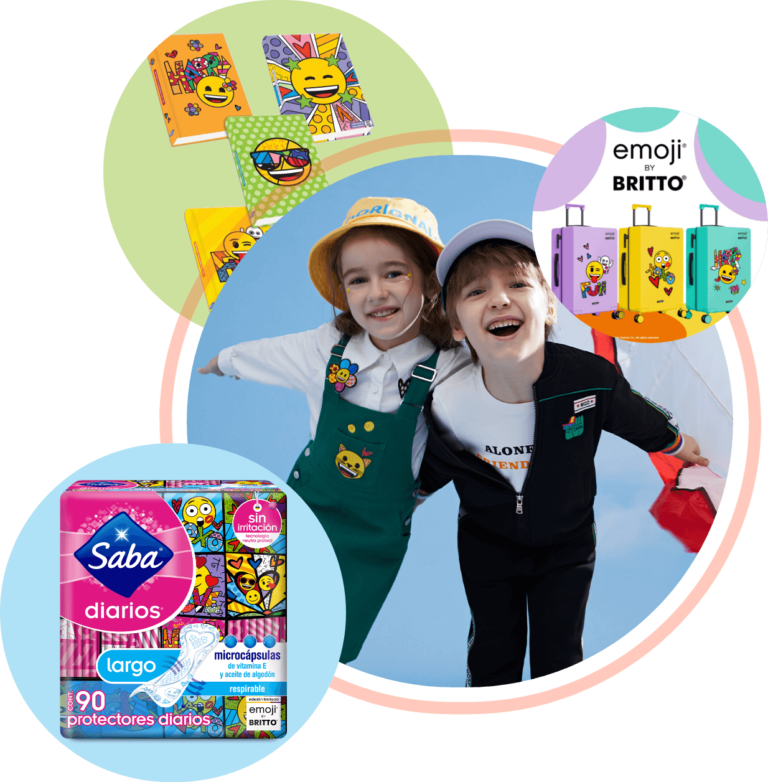 The emoji company, creator of the globally awarded and highly influential lifestyle emoji® Brand has signed up an exciting one-of-a-kind collaboration with the world-renowned visual artist and celebrity Romero Britto, one of the most successful painters and sculptors of all times. It is truly difficult to travel anywhere without encountering the unmatched art of Romero Britto or to see adorable emoji® Brand products on shelves at retail all over the world.
Britto, through his use of vibrant colors and eye-catching patterns, is an artist that spreads a message of optimism, happiness and love around the globe – which is exactly what the emoji® Brand stands for.
Britto's unique artistic style, a fusion of Pop Art and Cubism, has been commissioned by the Super Bowl, the Olympics, the World Cup, Disney, Bentley, Mattel, Hasbro, Hublot, Pepsi, Coca-Cola, Evian, Absolut Vodka, Dolce & Gabbana (amongst many others) and hangs in the most prestigious galleries and museums worldwide.
The emoji® by BRITTO® Brand collaboration will offer a dedicated brand guide including hundreds of unique emoji® Brand Icons available for licensing across categories such as Apparel, Accessories, Footwear, Electronics, Figurines and Collectibles, Drinkware, Fan Merchandise, Home Goods, Stationery, and more.