Welcome emojicans!
We are happy to announce our first exclusive pack of official emoji® brand Stickers for the WhatsApp Messenger! We are starting with six awesome sets and over 145 unique icons – all freely available to you, no strings attached – you can find them here in the AppStore and on GooglePlay.
What you want is what you get
X-Mas (23 emoji® icons)
Santa is coming to town – so share your fond memories of what happened last Christmas, plan the days with your loved ones or simply ask your mom to bake some specific cookies! Our beautiful and unique stickers will get you in the right mood to unwrap some gifts tonight!
Expressions (30 emoji® icons)
Sometimes we're missing the right words to say, what we want – often we're missing the right emoji® icons! So express yourself expressively with our expressive Expression stickers – and find your all-time favorites alongside with emojis you would never knew you would need.
Love (19 emoji® icons)
Love – the most beautiful feeling in the world! But it's unnecessarily hard to show as a very small Icon. With this Sticker set you can show your significant other how you really feel.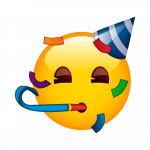 Party (16 emoji® icons)
Cheers, Mate! This is – by far – the best sticker pack for your group chat! Show your taste, party on and plan your next rave!
Poo (30 emoji® icons)
We all know and love the poo emoji® Icon – but there are simply not enough selection available! With the first of several packs to be published we're showing you what Poo can do: Meet the leopard version, rock around with punk poo or send your friends a poo-sicle!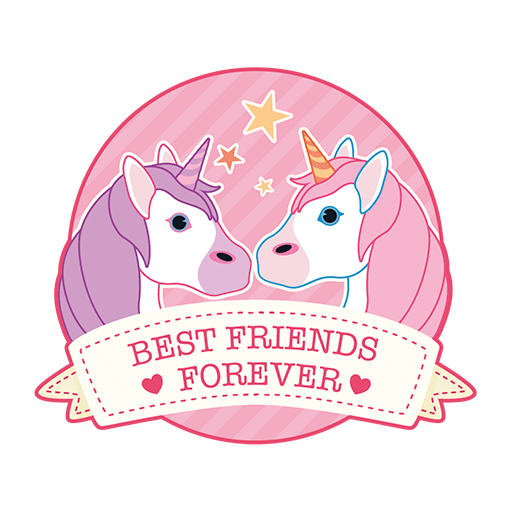 Unicorn (30 emoji® icons)
You like love, stars and pink? You are going to fall madly in love with our unicorn sticker set. Sweet as sugar and lovely as a shooting star this pack will allow you to show your besties who they are.
What the future holds
We are also happy to inform you that you that this is merely our first step to explore making the way you experience our emoji® icons even better. We will provide you continuously with new Stickers from our extensive database. We recommend you to become part of our Facebook Community or follow us on Instagram to see what we are releasing next, to participate in riddles and events and always be up to date about the emoji Company!